ALL HORSES ARE AMHA AND AMHR REGISTERED
IF YOU WANT GOOD QUALITY HORSES GIVE US A CALL .
WE HAVE MARES FOR SALE ALSO ON THE MARES PAGE .
REMEMBER YOUR BEST MOVE IS CHECKMATE !
Home Of World Champion Miniature Horses In Georgia
Rody or Beverly Whitener
821 Carbondale Road
Dalton, Georgia 30721
cell 706.581.7084

CHECKMATE DOMINOS SHOW GIRL 04/08/2107
Sire - GRF Royal Star Designer Domino 31.50
Dam- Checkmate Spotaculars Rain Dance 30.25
Show Girl's Name suits her.She is a very elegant black and white weanling filly with a beautiful head long archy clean upright neck.
Beautiful head nice top line and overall correct confirmation. AMHA and AMHR Registered.
Inquire for more information
CHECKMATE DOMINOS GRAND DESIGN 04/18/2017
Sire Top Ten World Champion GRF Royal Stars Designer Domino 31.50"
Dam Checkmate Spotz Bay Lady 33"
Grand Design is out of some of the best bloodlines in the industry. His dam is a daughter of World Champion Lucky Four After Dark
Spotacular and on the dam's side goes back to Fallen Ash Scouts Red To Remember. He has that beautiful head with huge dark eyes on
that upright clean longs neck with refinement everyone is after today. Grand Design needs to be shown and have his own mares one day.
Inquire for info.
LUCKY FOUR BLACK VELVET BUCKSUPREME 30.50"
4/7/2009
AMHA AND AMHR REGISTERED
We are offering Bucksupreme for sale only because we are cutting back on our mares and just don't need him.
He has a gentle disposition with his mares and hand breeds or pasture breeds.
He has one of the best top lines I have seen with a long neck and beautiful head and big bold eyes.
I just pulled him out of the pasture and trimmed his bridle path.
Buck Supreme is a 2010 World Top 10 yearling stallion 28" to 30".
AMHA World Top 10 Amateur Jr. Stallion 30" and under, Level 2
Sire : Little Kings Black Velvet
Dam: Lucky Four Skippa Sierra Supreme
CHECKMATE DOMINOS SPECTACULAR BEAUTY 4/12/2017
Sire- World Top Ten Champion GRF Royal Star Designer Domino 31.50"
Dam- Checkmate Spotaculars First Lady 30.25"
Beauty was registered as a bay pinto when she was born, but as you can see that appaloosa is coming out! She is another Domino Spotacular cross
and is ultra refined with that tiny head and long neck. She also comes from World Champion bloodlines and would add class to any miniature herd.
Inquire for info.
I
CHECKMATE SPOTACULARS DAINTY LADY 4/12/2017
Sired- By World Champion Lucky Four After Dark Spotacular 30"
Dam- Impressible Versaces Obsession 33.50"
Dainty is my little doll baby! She has a great disposition and that in your pocket personality.
She is more of the stock type mini but is correct in every way.
(SOLD)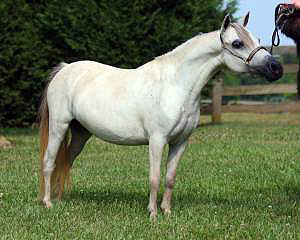 FALLEN ASH SCOUTS PLATINUM ROSE
Platinum is one of the best little mares we have here at Checkmate Farm. . We are keeping 2 of her fillies for our breeding program. She had a black and white colt Designer Label in 2016.
She just had a black colt by GRF Royal Star Designer Domino on 7/29/2017. Platinum is 32" with a long clean neck, pretty head. She gets in foal easily and produces some lovely babies.
She will be bred back to Domino for a 2018 foal
Born 04/20/2003
Sire: Fallen Ash Night Of Stars 30.50
Dam: Fallen Ash Wrapped In Roses 33.25
CAN BE SOLD WITH COLT AND BRED BACK
"Best Move" Is Checkmate Miniature Horses!